Fully certified to serve government agencies throughout New England
NAN provides services to state and federal government agencies, including schools & libraries, as a pre-approved vendor under several government contracts. If you are a government agency, we are ready to put together a solution that works to solve the unique set of challenges you face.
Massachusetts ITT-72
As approved vendors under Mass ITT-72 and ITT-46, we can provide services at special terms and pricing. We have decades of experience providing fiber construction for major towns, managed services, network and cybersecurity, and complex connectivity needs.
More information:  https://www.mass.gov/service-details/information-technology-telecommunications
Massachusetts Higher Education Consortium (MHEC)
NAN is an MC01-F14 approved vendor of MHEC providing connectivity, cloud, and network infrastructure services to higher education organizations across Massachusetts.
E-Rate for Schools & Libraries
The Schools and Libraries (E-rate) Program provides discounts on eligible data transmission services, internet access services, internal connections, managed internal broadband services and equipment, and basic maintenance on equipment for eligible schools and libraries.
USAC Rural Healthcare Telecommunications Provider
Through the Telecommunications (Telecom) Program, NAN provides reduced rates to rural health care providers (HCPs) for telecommunications and voice services for the use of telemedicine and telehealth. Eligible services are discounted at the difference in cost between urban and rural areas in your state.
https://www.usac.org/rural-health-care/telecommunications-program/
Federal Government Services
We provide services to federal agencies through the SAM.gov system. For more information, visit https://sam.gov/SAM/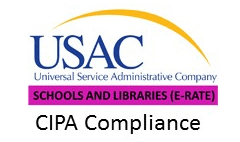 Talk with an Expert.
We understand local and state Government needs and are ready to get started.