Dedicated, Reliable Fiber Connections To Link Your Locations And Data Centers
Looking for Enterprise fiber connectivity? Thanks to our strategic partners we have the ability to build fiber for you, without expensive build costs. Our fiber is dedicated bandwidth, so you are not competing for bandwidth with your neighbors with a "best-effort" service. Our Fiber is backed by our SLA.
NAN operates its own carrier-class network, and converges this network with strategic interconnections with other leading carrier networks — this allows NAN to provide best-of-breed services from multiple Tier 1 Carriers. The NAN network solution will allow your enterprise to deploy a converged, all-IP network as a fully managed infrastructure with unprecedented application performance, flexibility, and resiliency. NAN can provide a single solution integrating multiple carriers, including MPLS services across carriers.
NAN network is interconnected with multiple tier 1 upstream, along with direct peering relationships with various leading cloud application vendors like Microsoft, Amazon Cloud flare, and Akamai. Ensuring your only a hop or two away from your cloud applications.

Proactive monitoring: Our goal is to call you before you call us. If your link goes down an engineer will be in touch to troubleshoot the issue. No waiting on hold, or being caller number 3 in line.
Options to integrate with multi-site firewalls, integrating IPS/AV and CIPA compliant web filtering.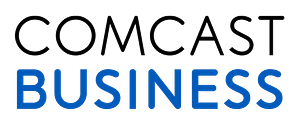 Let's Connect
Contact us and learn how our experts can help connect, secure and maintain your network now and into the future.